Last Spring, I had a wonderful trip to Tokyo. I met up with my brother and his wife. We had lots of fun together. One of the places we visited was the Meiji Shrine. We took many pictures. Another place we went to was Harajuku Street. There were so many people! We saw many interesting things and bought souvenirs. We also visited the Team Lab Planets Museum. It was a museum with lots of interactive displays and colorful lights. It felt like we were in a different world! One of my favorite memories was having a picnic under the cherry blossom trees. We ate some cup noodles, rice balls, and dango.
Overall, it was a great trip and I enjoyed spending time with my family and exploring new places in Tokyo.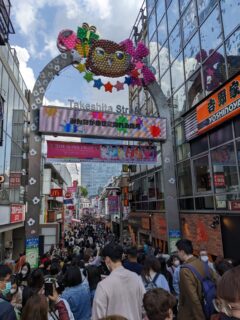 Harajuku Street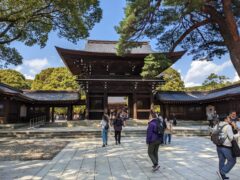 the Meiji Shrine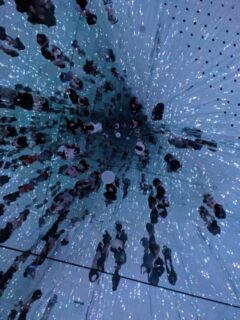 the Team Lab Planets Museum
【生徒の感想】
You looked happy. I want to go to Tokyo. I want to visit many places there.